Car Bluetooth Cigar Plug FM Transmitter MP3 Player Radio Adapter Kit USB Charger
This product is a car Bluetooth car charger, MP3 player and FM transmitter, using professional-grade high-performance Bluetooth module. You can play music files in your car stereo wirelessly via FM. When connected with a Bluetooth®-compatible phone, you can automatically switch to hands-free calling. When the call ends, it automatically returns to the music play mode, and you can send music that is played on your phone in the wireless transmission mode. Thanks to the built-in echo cancellation microphone, you can easily switch between music and your phone with just one touch. You can enjoy music and hands-free calling without changing your favorite car arrangements.
1, [design is simple, easy to operate]
The new design pursues simplicity. Compact circular design with only three buttons. Pairing is done in just 3 steps and you can enjoy the music. All the call operations and volume control are done with just one multi-function button.
2, [latest technology and hands-free calling experience]
Bluetooth technology uses voice prompts, provides call alerting, additional noise suppression (CVC) and echo cancellation for hands-free calling, built-in microphone, FM emitter to reduce microphone noise, radio waves it provides clarity Sound, continuous and high sound quality is strong and stable. Increase security and convenience.
3, [equipped with high-quality chips, running along the road, the song is clear]
With high-quality chips, you can achieve a lot of realism. Three music playback modes: 1 Bluetooth 2 micro SD card (MP3, WMA, WAV, FLAC, ACC format) 3 USB flash drive, more convenient music remote control. Use two buttons to play music. Pause and restore music. Music feels forward. You can perform operations such as changing the playback mode. FM full-cycle wave points (a total of 206) release function, wiring is unnecessary, once paired, all cars can enjoy high-quality music.
4, [convenient fast charging and voltage measurement function]
QC 3.0 / PE + 2.0 / FCP fast charging can also be done via the USB charging port. It supports intelligent recognition of various Android, Apple phones and other devices. It has a fast charging port, while playing music with FM, and can quickly charge 2 smartphones and tablets, charging up to 2 units. Up to 12-24 V can be displayed on the LED display (corresponding models: compatible with general models 12 V – trucks, up to 24 V)
5, [from Oknae, China's premium car brand]
As we have a satisfactory buying experience, we will provide you with a comprehensive after-sales service. If you have any questions about using this product, please feel free to contact us.
18 months with the warranty of the domestic manufacturer, please don't worry. If it should be like a product defect, we can replace the product within 18 months. We will do our best and we will respond to your warranty service.
6, [Notes]
-Because you cannot make a wired connection with this product and your mobile device, be sure to confirm that Bluetooth is connected.
· This product has built-in FM transmit antenna. In order to obtain clear sound quality when using it, do not use it where there is strong signal interference.
· The operating voltage of this product is DC 12 / 24V. Do not exceed the voltage limit when using it.
• When not using this product, for safety reasons, do not insert it securely into the car cigarette lighter.
• Do not remove the product from the cigar outlet when not in use. In order not to damage the equipment with excessive voltage, please insert it after the car is running.
7, [Specifications]
■Model: BT56
■Bluetooth version: Ver 4.0
■Bluetooth cycle number: 2402~2480 MHz
■FM cycle number: 76~108MHz (100KHz step) (corresponding to Japan's '76.0~90.0Mhz' application)
■Micro SD card maximum capacity: 32GB
■USB disk maximum capacity: 32 GB
■USB interface: Hi-Speed USB 2.0
■Screen: LED display
■USB output: 50-100 mA DC12 V.
■Communication: Corresponding to 12~24V models (corresponding to ordinary cars to trucks)
■ Music format: MP3, WMA, WAV, FLAC
■ Weight: about 34 grams
■ Body type: 10 * 4 * 3.8 cm (length * width * height)
■Compatible models: iPhone and Android smartphones, devices with Bluetooth, such as music players
■Working temperature: 0 ° C to 60 ° C
Transmission distance: <5 meters
8,
OKNAE car FM transmitter body * 1
Japanese User Manual* 1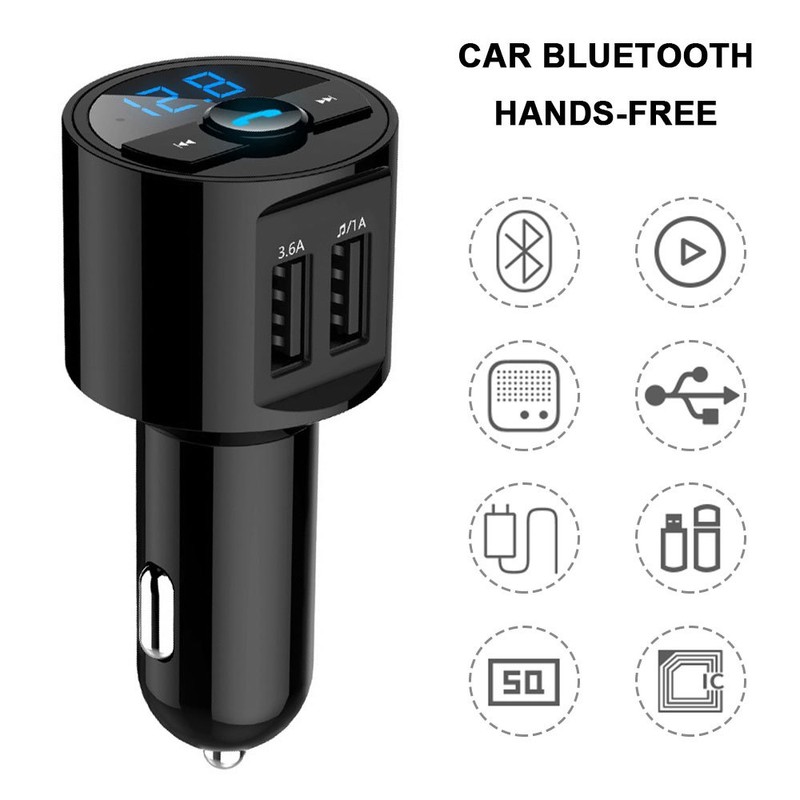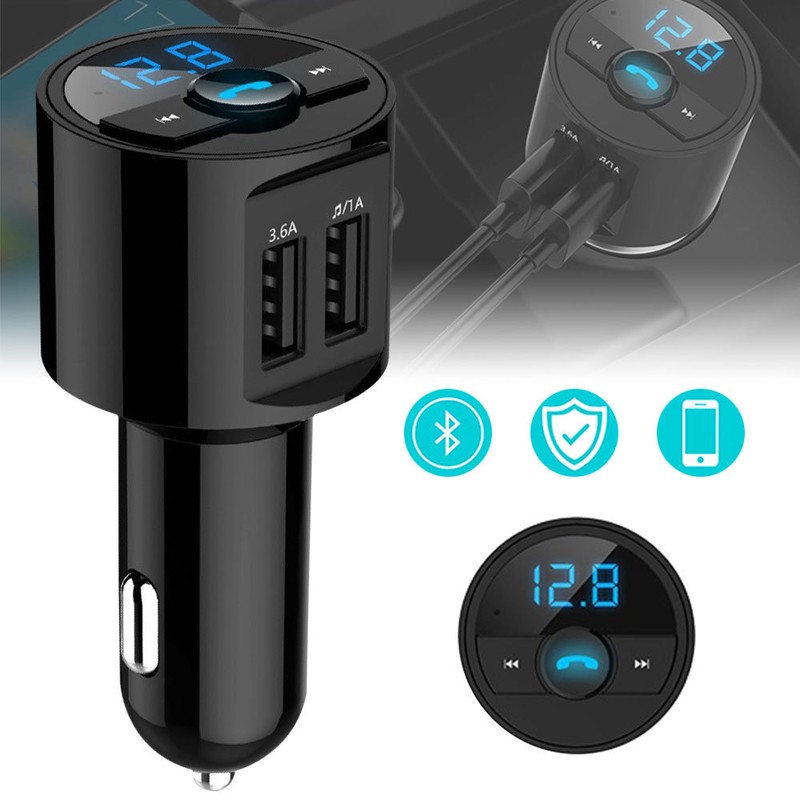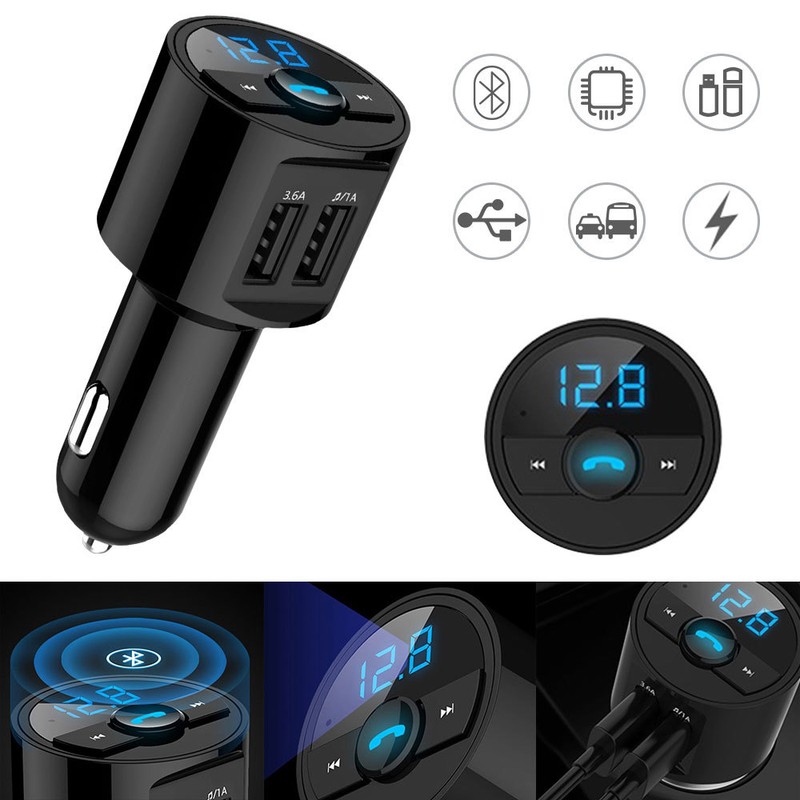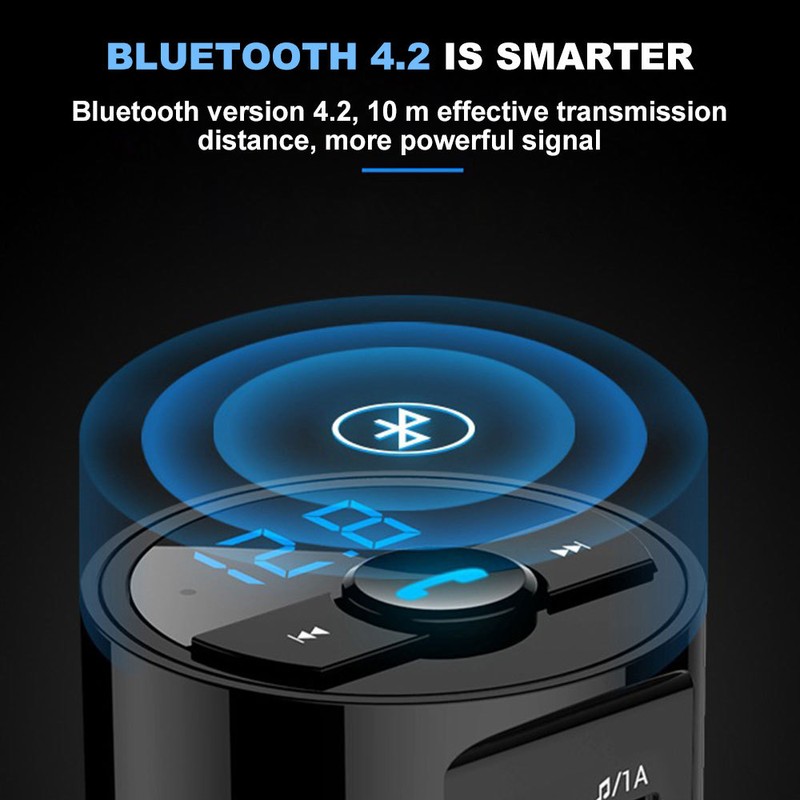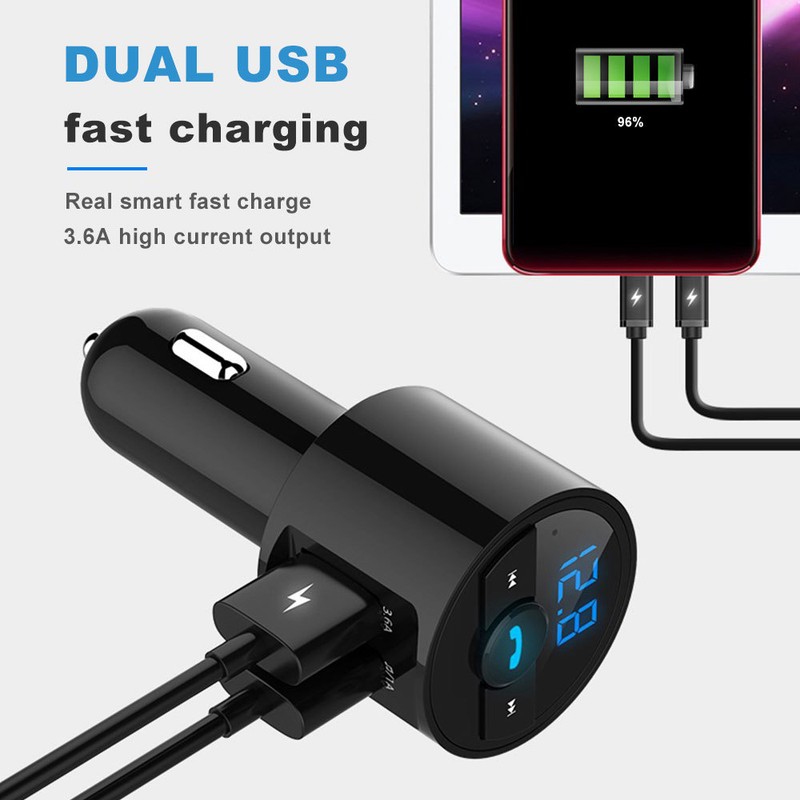 We accept Paypal payments only as its the easiest way for both buyers and sellers.
These items are held in stock and are available for same day dispatch.
In most cases, the delivery time varies from 7 to 15 working days in the United States,
when items are sent aboard or in peak period, the time will be prolonged according to certain situations, which may beyond our control, but we are always ready to help you track the delivery info.
If you are not satisfied with your purchase,
simply return the item to us
in 30 days
in an unused
condition
,
we will make an exchange and refund once we received the item
.
But please keep the tags entire and the
items
clean
wit
h
no
flavor
,
or
we
won't
accept
the
return
.